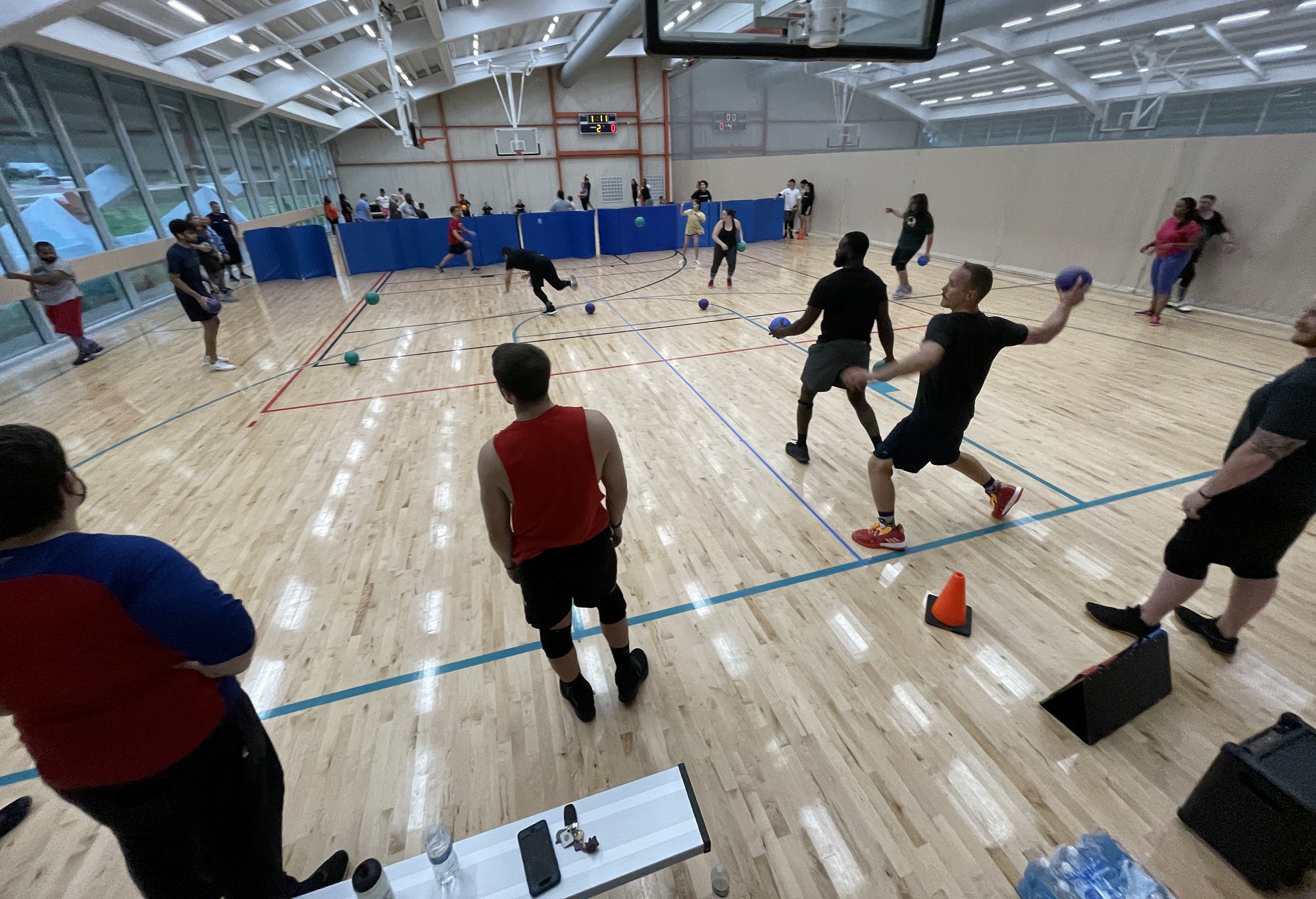 Dallas Dodgeball hosts Open Play Dodgeball on Thursday nights at the Heights Recreation Center in Richardson and on Saturday afternoons at the Granger Rec Center in Garland!
NEXT OPEN PLAY RICHARDSON
Thursday, November 30th – 7:30-9:30PM – Heights Rec Center – Richardson, TX. – Ages 16 and up – $7 (Richardson residents $5)
NEXT OPEN PLAY GARLAND
Saturday, December 2nd – 4:30-6:30PM – Granger Rec Center – Garland, TX. – Ages 16 and up – $5
Open Play is a great way to play a fun sport, stay fit and meet other fun people in the area. All balls are no-sting, foam dodgeballs, allowing for fun, friendly and competitive games without any pain or bruising. The games are set to cool music, and players are encouraged to wear crazy uniforms and costumes. Basically, it's one big party with dodgeball, music and friends.
We'll pick teams from people who show up each week. There will be no refs, but experienced Dallas Dodgeball players will oversee games.
Co-ed, ages 16 & up.
Bring a team, part of a team, or just yourself.
No registration required. Just show up, we'll pick teams and play!
Garland: $5 at the front desk.
Richardson: $7 at the front desk ($5 for Richardson residents).
SCHEDULE
Thursdays at the Heights Recreation Center, 7:30-9:30PM
November 30
December 7
December 14
December 21
December 28
Saturdays at the Granger Recreation Center, 4:30-6:30PM
December 2
December 9
December 16
December 23 (No Open Play on this date.)
December 30

LOCATION: Heights Recreation Center
Heights Recreation Center
711 W Arapaho Rd
Richardson, TX 75080
972-744-7850
LOCATION: Granger Recreation Center
Granger Recreation Center
1310 W Avenue F
Garland, TX 75040
972-205-2771